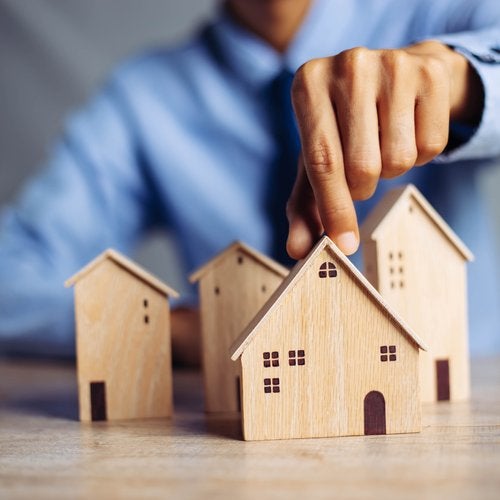 The law of supply and demand explains what's happening with prices in the current real estate market. Put simply, when demand for an item is high, prices rise. When the supply of the item increases, prices fall. Of course, when demand is very high and supply is very low, prices can rise significantly.
According to CoreLogic, home prices have risen 18% since this time last year. But what's driving the increase? When we take buyer activity data and compare it to the seller traffic during the same timeframe, we can see buyer demand continues to outpace seller activity by a wide margin. In other words, the demand for homes is significantly greater than the current supply that's available to buy.
Many experts forecast prices will continue to increase, but they'll likely appreciate at a slower rate. Buyers hoping to purchase the home of their dreams may see this as welcome news. In this case, perspective is important: a slight moderation of home prices does not mean prices will depreciate or fall. Price increases may occur at a slower pace, but experts still expect them to rise.
What Does This Mean for Homebuyers?
If you're waiting to enter the market because you're expecting prices to drop, you may end up paying more in the long run. Even if price increases occur at a slower rate next year, prices are still projected to rise. That means the home of your dreams will likely cost even more in 2022.
While prices may increase at a slower pace in the coming months, experts still expect them to rise. If you're a potential homebuyer, contact one of our agents today to discuss what that could mean for you if you wait even longer to buy.